Author Ally Aldridge
Ally was born in London but grew up in Suffolk which is where most of her YA Fantasy novels are based.
She is happily married to her high school sweetheart, and together they are raising two cats, their son and daughter.
When Ally is not writing (or at her day job), she loves spending time with her family at the local beach, in the forest or watching way too much Netflix.
Ally loves a cup of tea and has been known to order one on a night out.
Support Me
There are many ways you can support me and my author dreams. The obvious way is to buy my books and tell everyone how awesome they are – reviews really make a difference. You can buy signed copies from my Ko-Fi shop, where you can also buy merch like bookmarks, and magnets, or treat me to a virtual cup of tea. Another way, is to check out my TeeMill store and treat yourself to some cool new clothes.
Ko-Fi
On Ko-Fi you can order a signed copy of Ocean Heart, bookmarks, magnets, and other goodies. You can even buy me a cuppa tea to support my creativity.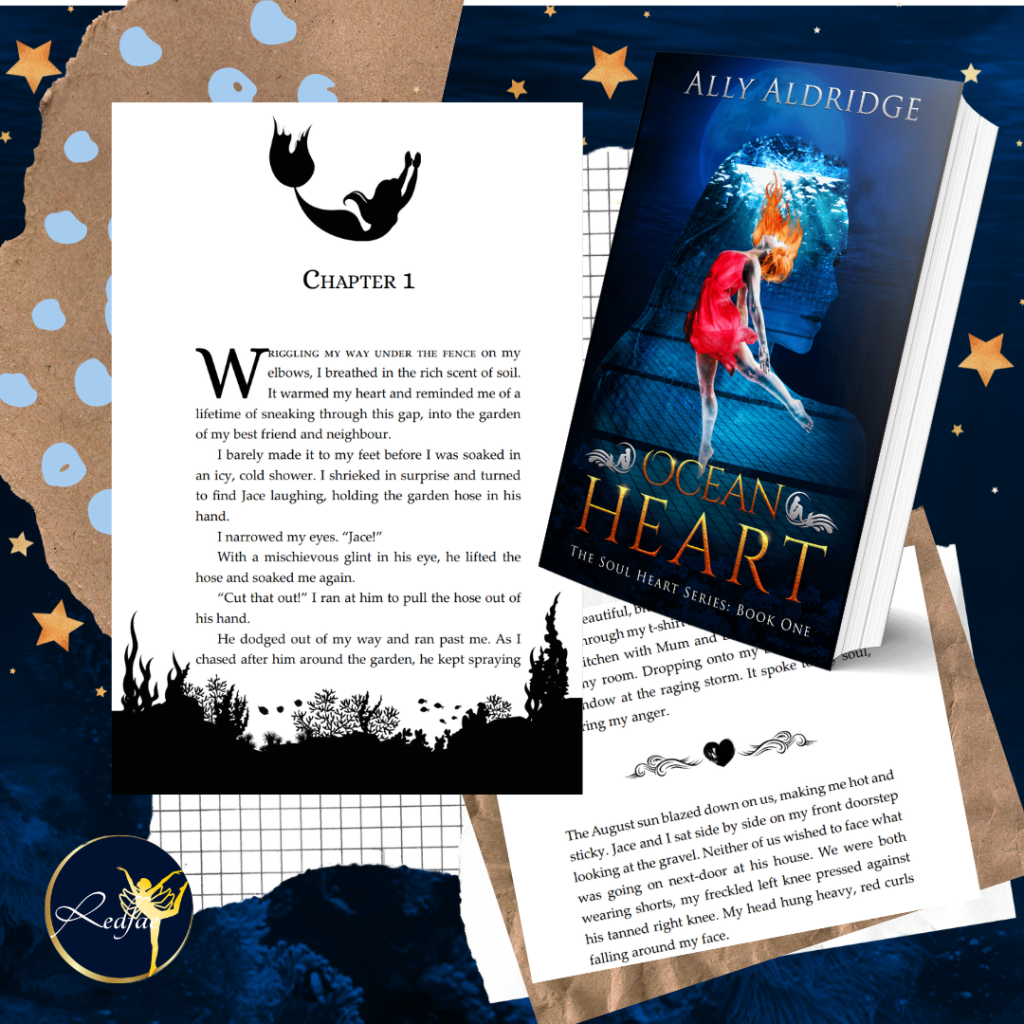 TeeMill
TeeMill make ethical clothing in a factory using green energy. Fans of the Soul Heart series can get branded merch, like the t-shirt below.