Soul Heart series: Book 2
YA Contemporary Fantasy Romance
A broken heart is just the start of Kiely's problems.
Keily got dumped for Christmas. To get over her ex, she's willing to try anything, starting with a blindfold and a mystery kisser.
Her new wild lifestyle places her in the wrong place at the wrong time. Now she's battling to stay alive, as she's drawn into an ancient shifter war with werewolves and reapers.
Getting over her ex is nothing compared to the battle that awaits her. Bad choices and lies, puts those she loves in danger. Can she master her new powers in time to save them, or will she condemn them all to darkness?
A coming of age, fantasy romance about overcoming heartbreak, self acceptance, and forgiveness.
Sky Heart – Coming Soon!
Sky Heart has been drafted, edited, and read by beta readers. It is now having a final edit and my formatter is booked. Release date to be announced soon.
You can sign up as an ARC reader to get an advance copy. This will be a final version of the book before the general public gets hold of it. In return, I hope you will provide an honest review and tell people about Sky Heart. There isn't an official release date yet but you will get at least two months notice to enable you time to read and review. Use the Jot Form below to sign up to get an advance reader copy of Sky Heart.
Buy Merch
Ko-Fi
On Ko-Fi you can order a signed copy of Ocean Heart, bookmarks, magnets, and other goodies. You can even buy a cuppa tea to support my creativity.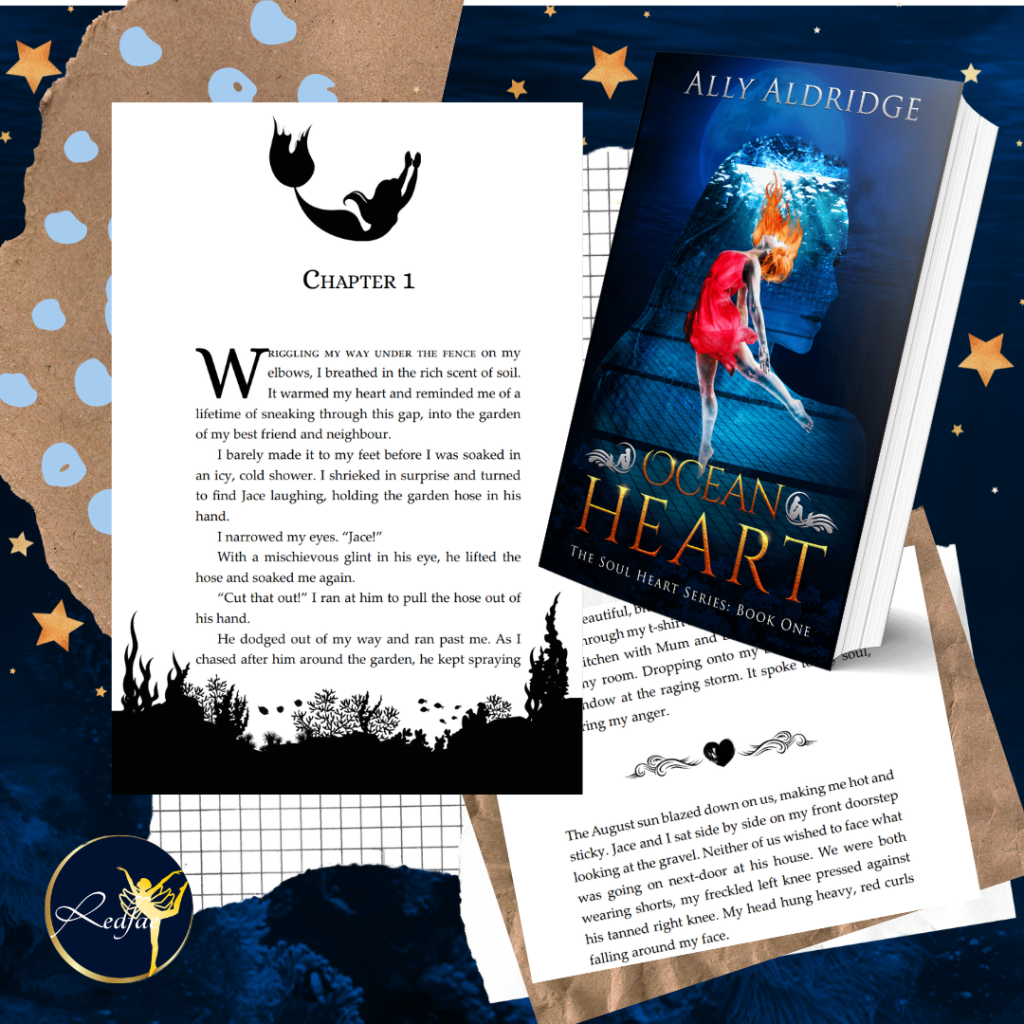 TeeMill
TeeMill makes ethical clothing in a factory using green energy. Fans of the Soul Heart series can get branded merch, like the t-shirt below.